G Miller and Sons
Nelsons and Tasmans Headstone Shop.
(Go to our site www.monuments.co.nz)
G Miller & Sons is a privately owned company that continues to be at the forefront
of providing customized monuments for Nelson families since the mid 1800's.
By combining old world craftsmanship with modern technology.
We have a full team of caring staff with generations of experience to help with the planning and design.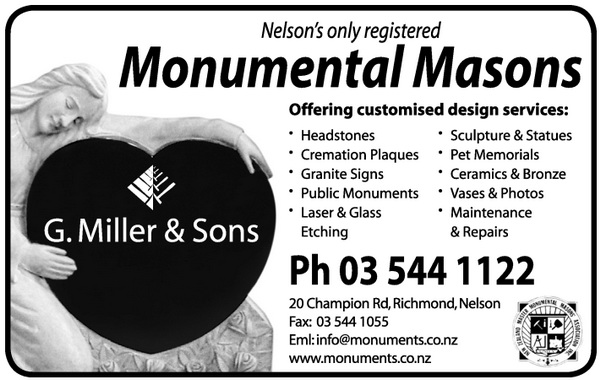 Nelson Showroom

03 544 1055

20 Champion Road Richmond Nelson 7020

Monday - Friday 8am to 5pm Saturday - By appointment